TACTILE MAP
This map was hand crafted. This tool would be located at the store front where people enter and exit. It is there to assist visually impaired or blind people to become aware and accustom to the store's layout. The design uses very high contrast to maximize what the audience is looking at. The map has four different textures to separate the information the audience is feeling. They are the raised lettering for reading, braille for reading, and etched/smooth areas that create the space of the store.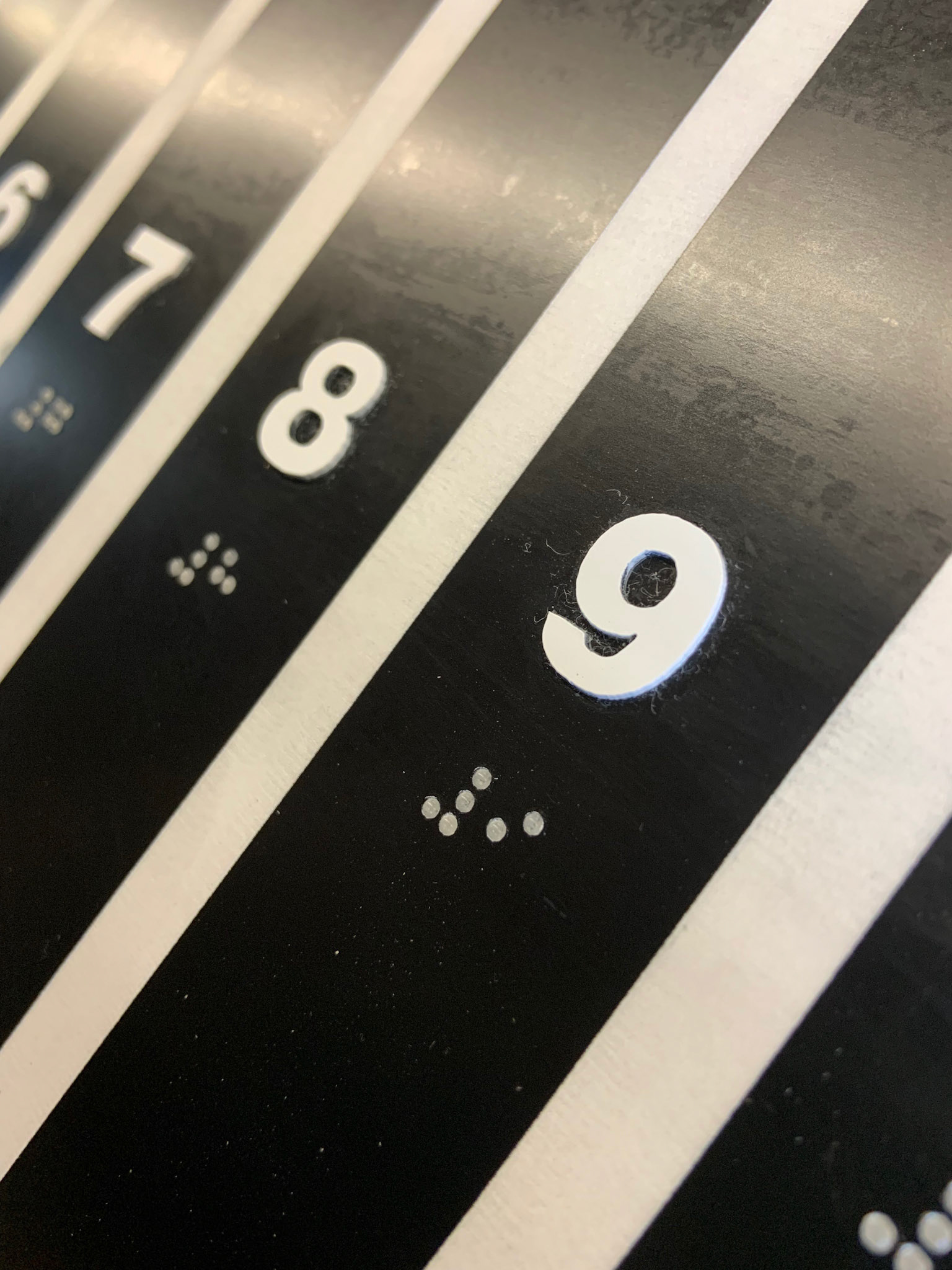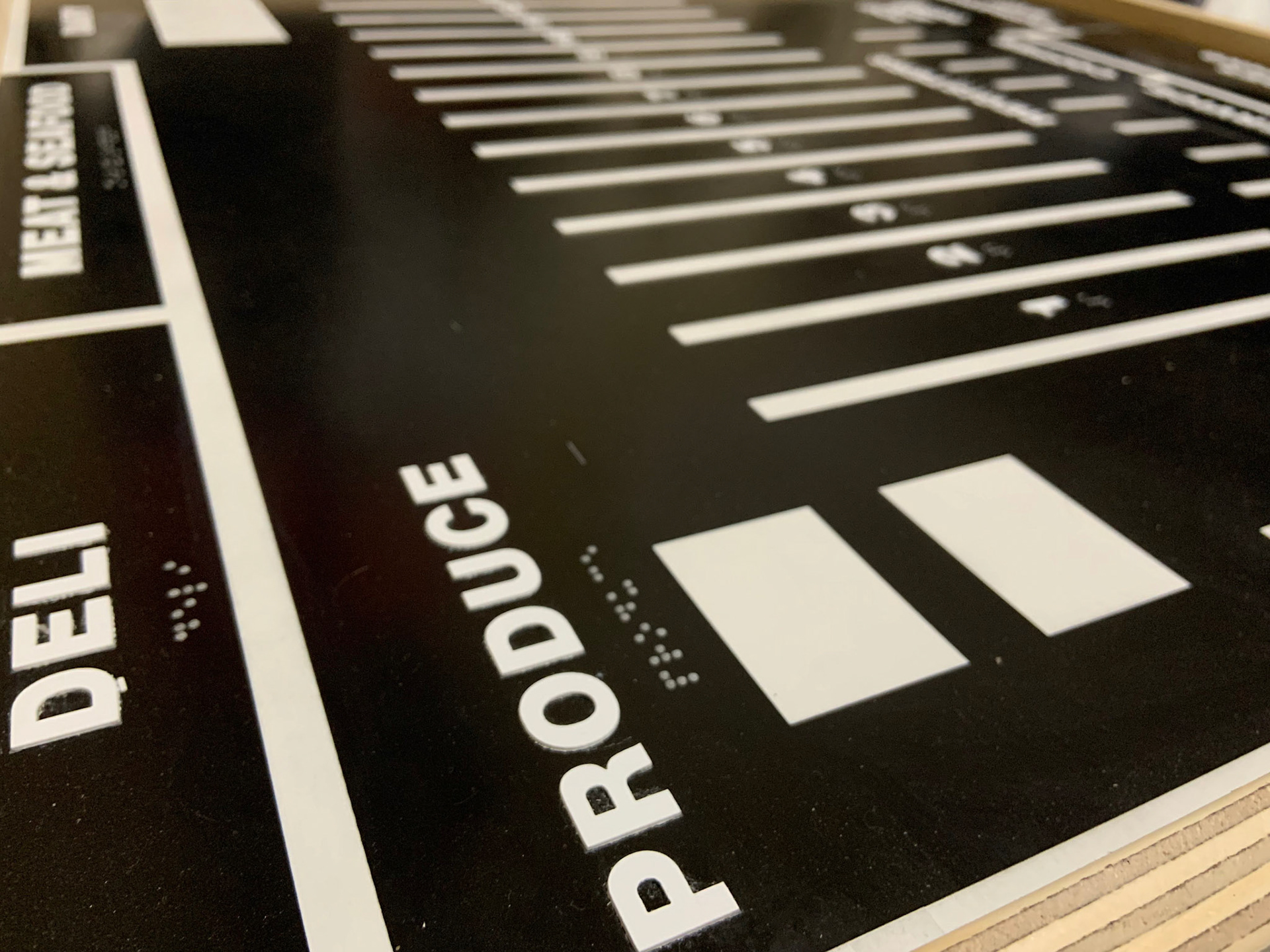 BEYOND SENSES APP / COMMERCIAL
This is a interactive app for people who are visually impaired or blind. This app allows the user to talk to the app and ask for certain products or create a shopping list. From there the app will guide them to the product. This app works closely with the tactile map and with the user having a sense of the layout of the store it eases the process of them moving around the store. This app also allows the user to connect to a cart with sensors that will go off if they get too close to others or objects in the store. The app also connects to the end caps on each aisle and informs where the user is at all times.
END CAP
These end caps are made for all users. It uses interactive screens that allows users to see what is in the aisles by separating the product from what is on the left and right. Users can know right away what is on sale or what products are new. They can also call for assistance if needed. The purpose of these end caps is to bring all the signage in the aisle to eye level in one spot. Making it easier to see for everyone. As well as inform people who are using the app and tell them where they are at. 
Marketing products at the end of aisles is still possible with the storage that is on the left and right side of the end cap.