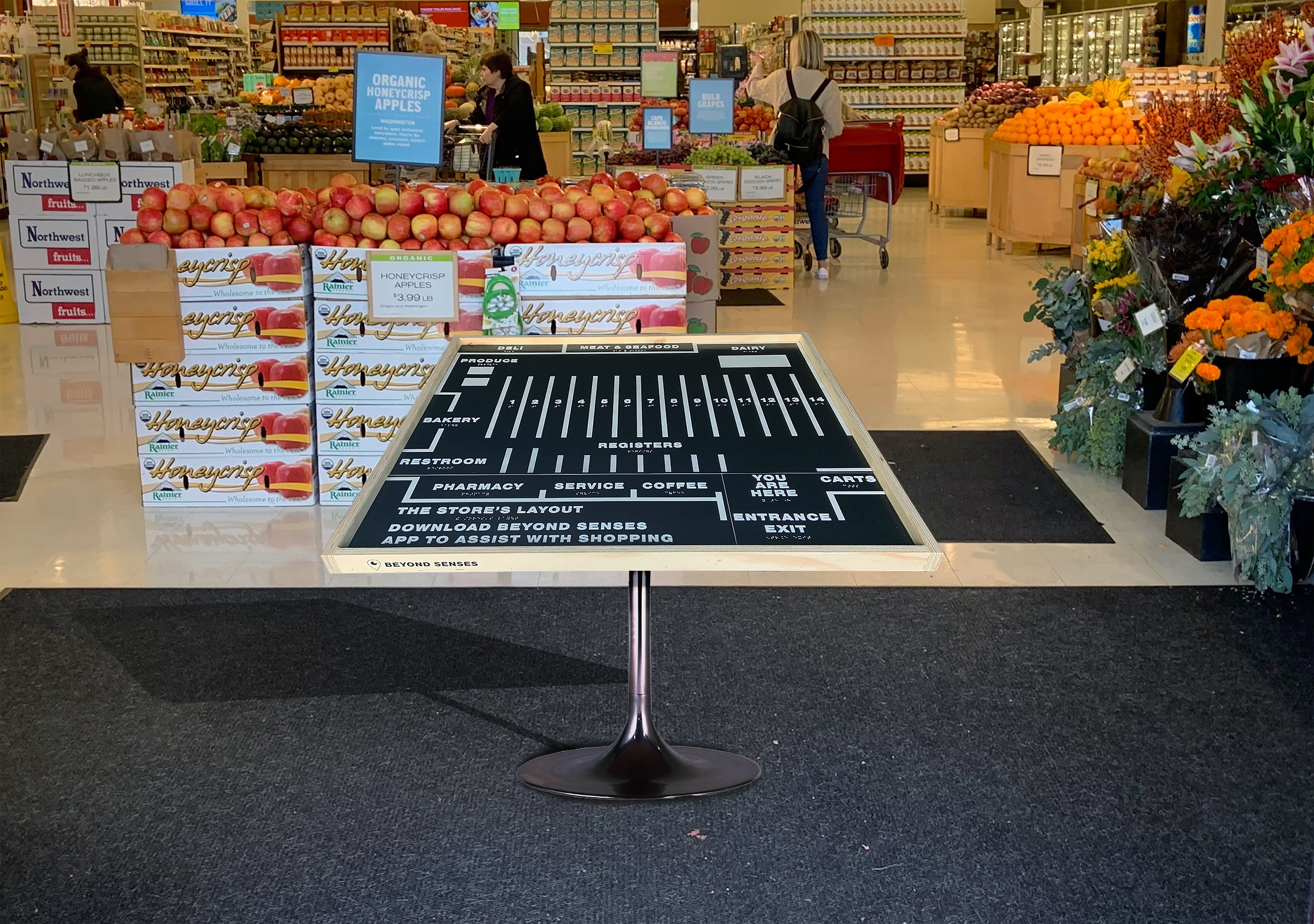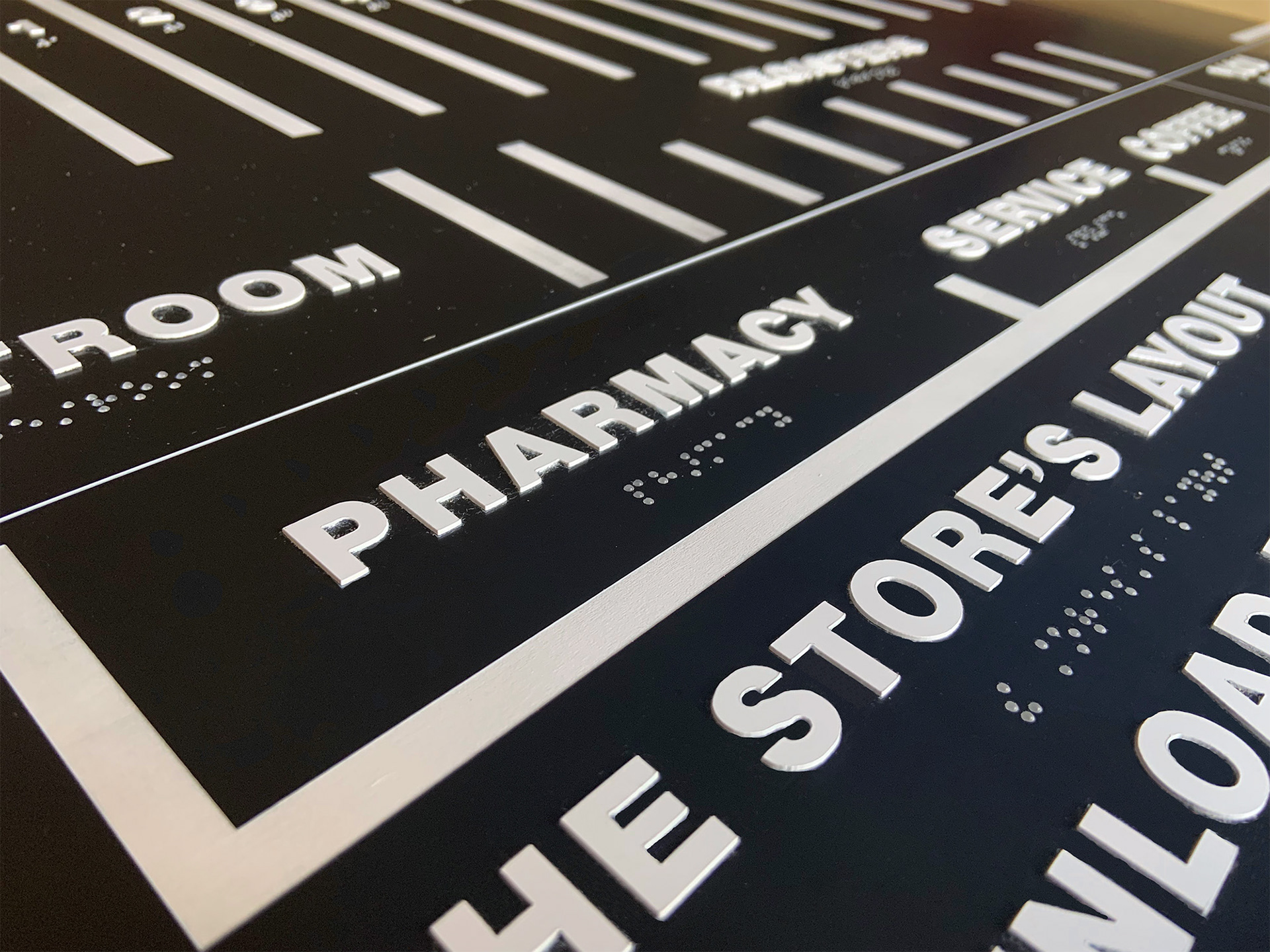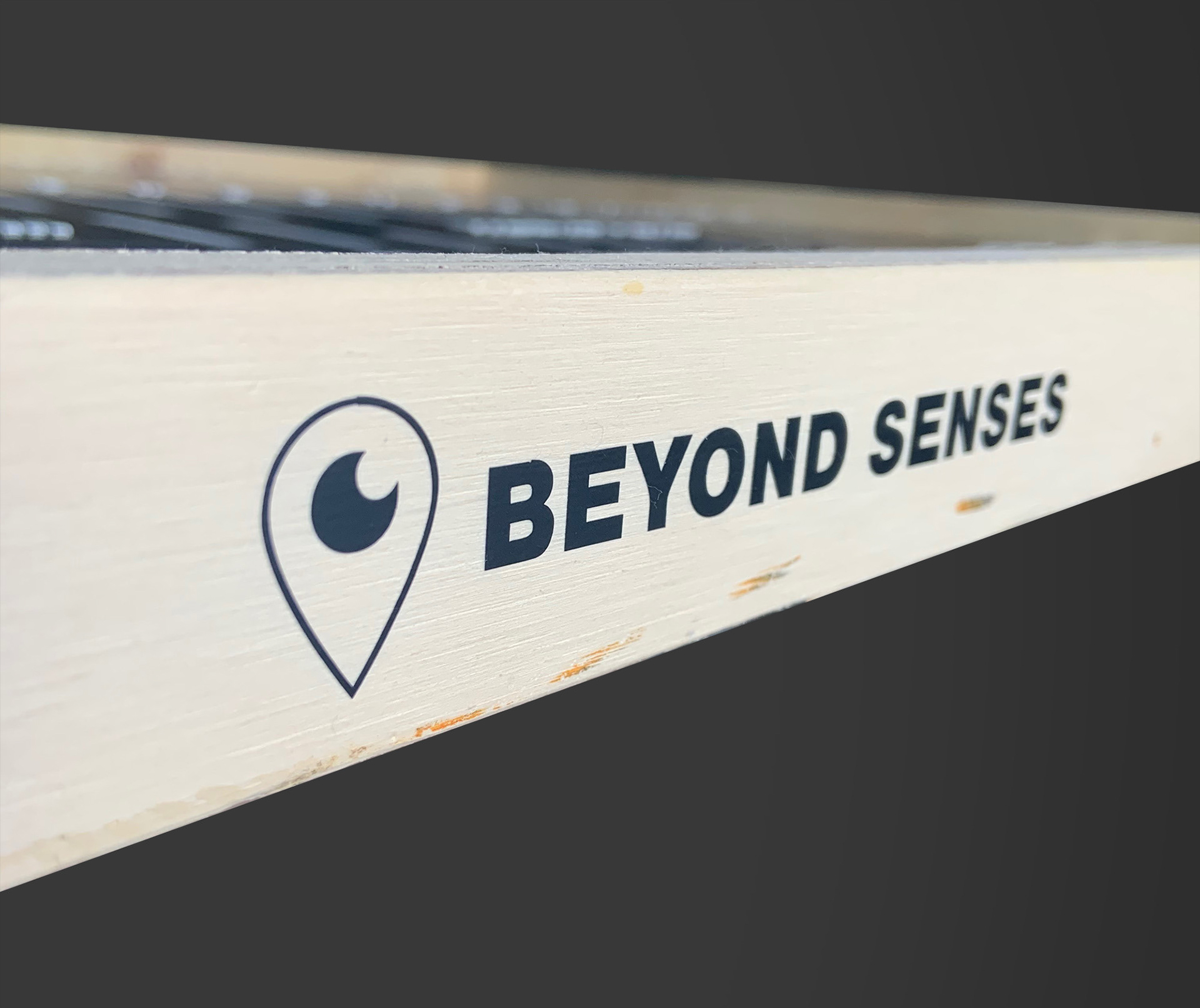 There are three tools that help the blind and legally blind to navigate the grocery store. The first tool is the tactile map they will encounter. It uses three textures: raised text, braille and etched lines for the layout. These textures are used to speak to individuals through touch. Black and white are used to create high contrast for readability for anyone who would like to use the map. 
The second tool is the Beyond Senses "How to" video for our app that helps guide the blind and legally blind through the store through vocal interaction with the app.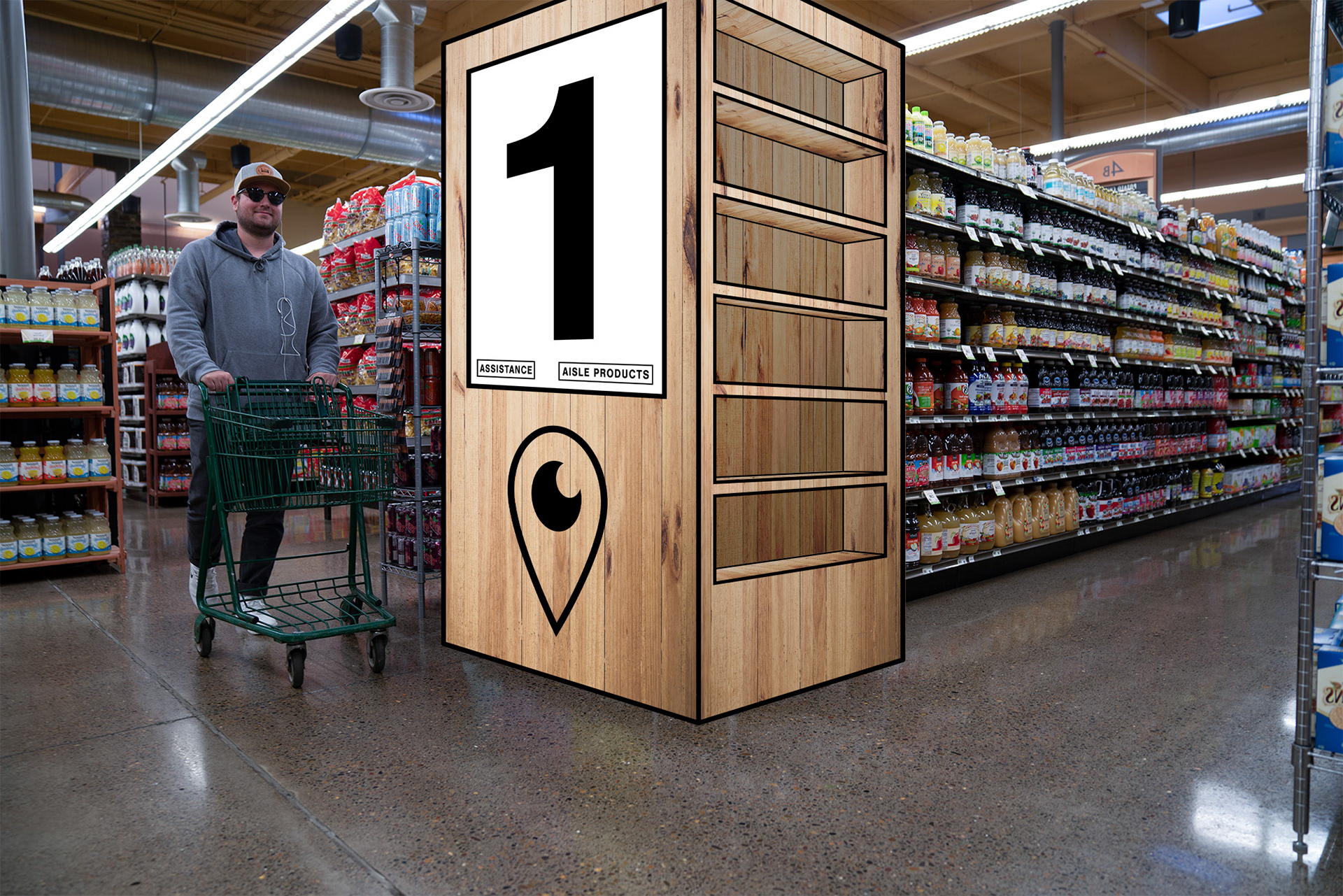 The Beyond Senses end caps takes all of the signage that might be difficult for individuals to see and puts them in one place. Any user can see or hear what is in this aisle, what is on sale or new and are able to ask for assistance when an employee is not near them. The end cap also provides storage for brands that pay extra to advertise their product at the end of each aisle.