The communication timeline. As a class we decided we wanted a pop art feel to the timeline. I was the lead designer for the conference room and designed the timeline based off what our class vision was. The second graphic in the time is blank because we wanted to sign our piece with our hand prints (seen in picture two).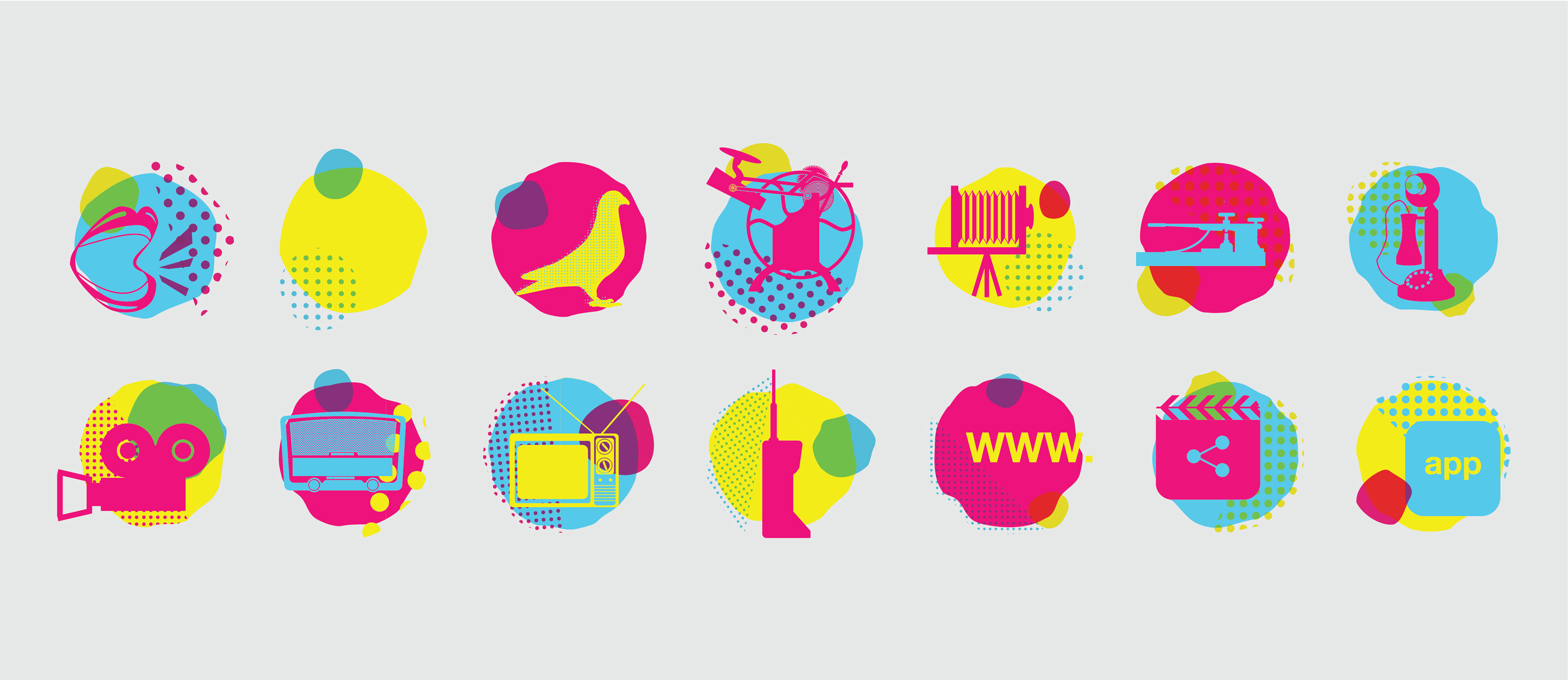 The final Timeline Mural + the artists.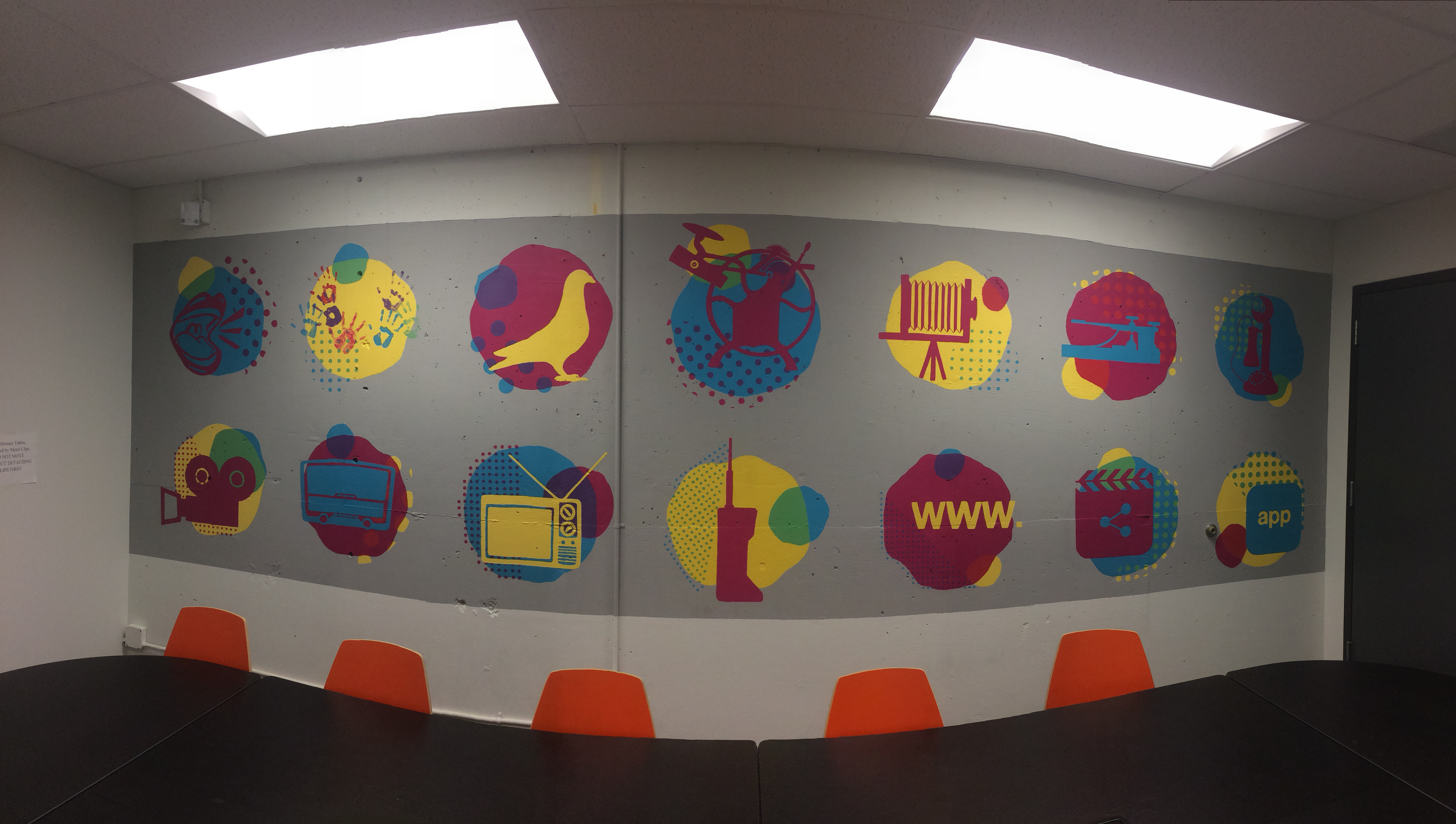 The three flight of stairs mural. Inspired by music, virtual reality, video games, and communication. The class was inspired by painting a mural of technology new and old and resemble that through a junk yard. Giving the meaning of out with the old and in with the new. As well as show how much technology our society has been through.
As someone walks up and down the stairs, they will be indulged into the pile of technology junk and be able to feel like they are berried in it from the first flight and walk through it as they walk up more flights of stairs.