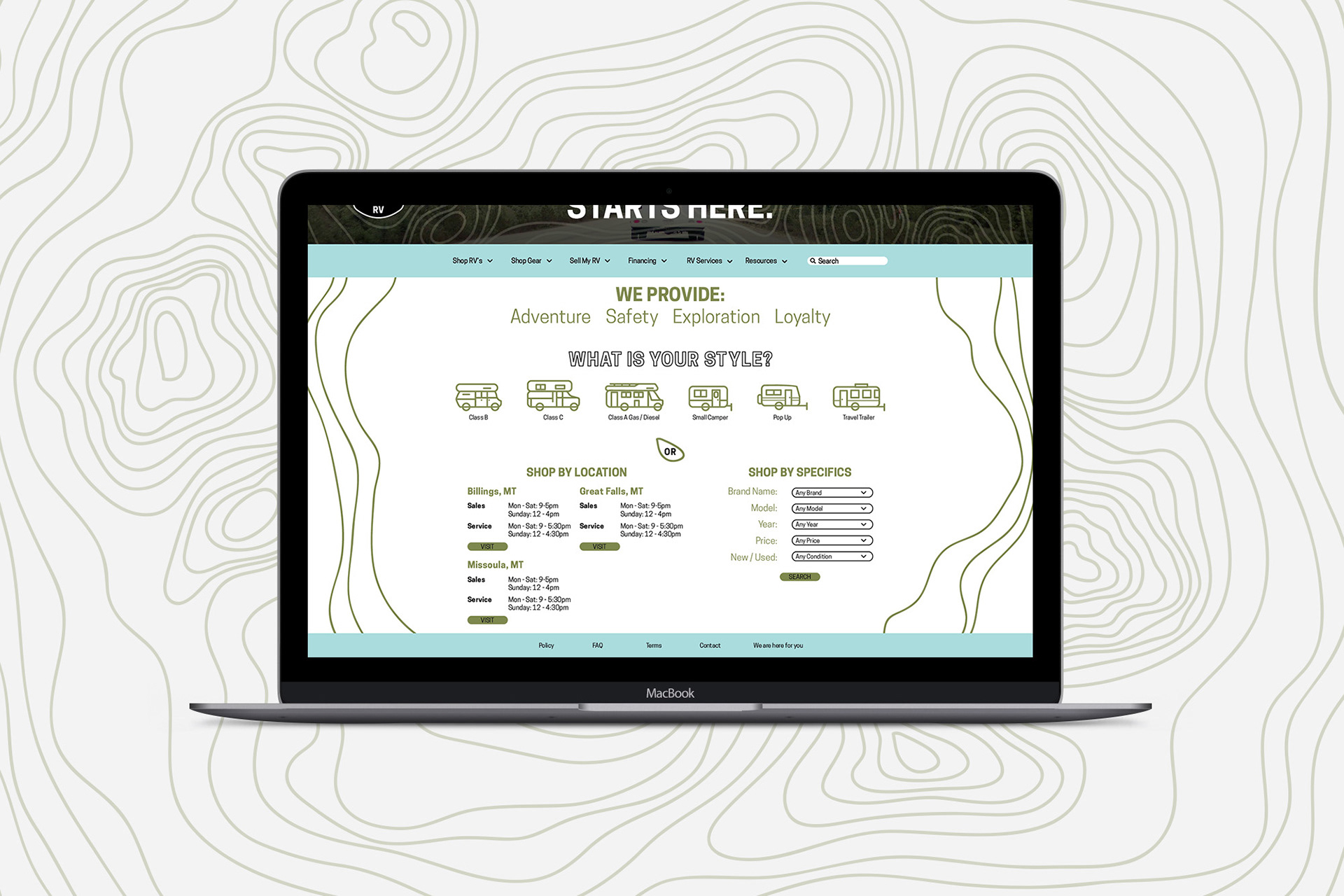 The landing page is aiming to guide users to all locations of Montana RV by presenting three options for searching. There is the trailer type option, or location option, and a more specific option. Covering the audience that are unsure of what they want, to the most convenient location for them, and for those who know exactly what they want.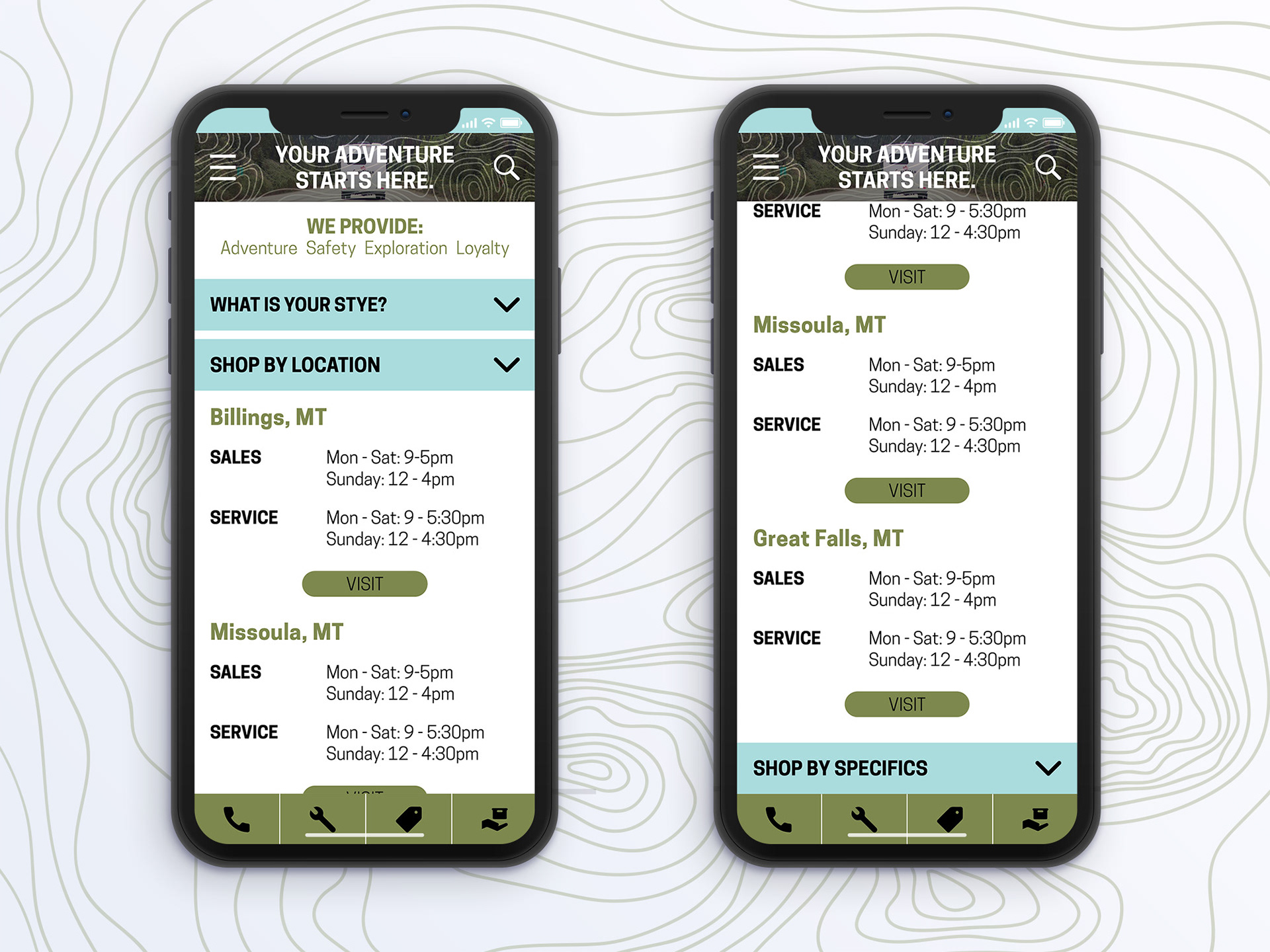 Montana RV provides an app for their audience that is as intuitive as the landing page by providing three options for visiting their locations right away. The navigation bar is near the users thumb providing accessibility to quick searches and all company services.
The logo is inspired by adventure with the topography line work and the beautiful Glacier Park in Montana.